---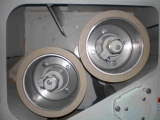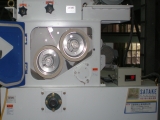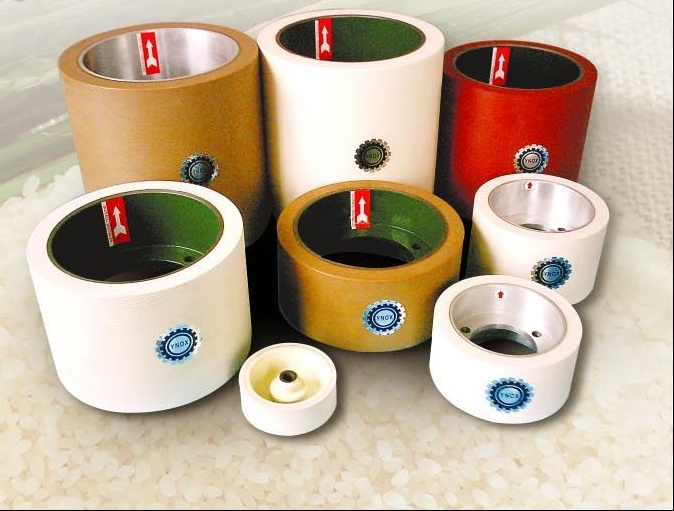 We posses superior technic and particular formula to fabricate rice mill rubber roller. Our raw material suppliers cooperated with us have ISO 9001-2000 Certificate. We order pure materials from them as we insist on offering best quality to users.
FEATURES OF "YNOX" RICE MILL RUBBER ROLLER :
Shelling output :Shelling quantity is much higher than other brands because of its superior ability of heat resistance and well-bonded strength.

Reduce breakage of rice: Well-balanced elasticity and uniform hardness form a high hulling efficiency oppositely to lower breakage of rice.

Shelling efficiency: Special investigated chemical compound formula performs well-shelled efficiency.

Electricity saving : The special designed metallic drum which was monopolized by us could avoid some circumstances caused by rice bran left inside the metallic drum. In view of this, it could reduce the encumbrance to shaft of machine also save the electricity.

Heat resistance: Specialized and formulated materials elevate the heat –resistance, which sustains high temperature makes Ynox brand rubber rollers process to work all 24 hours without suspension.

Bonding strength:High bonding ability prevents the disintegration from rubber and drum.

No harm to rice husker :The specific design to "YNOX" drum could connect with rice husker precisely to prevent to cause vibration and noise, it doesn't cause injury to bearing, either do not deform main shaft figure to machinery in process of operation.
There are always supervisors staying at our manufactory to supervise all producing lines. With reference to specification of each size of rice mill rubber roller, its accuracy is also well-controlled. Our own manufactory with 100% venture capital from Taiwan adopts taiwanese policy to manage business. We constantly investigate and create new formula, and insist on providing best quality and good service to all our customers. Our reputation can be relied on.